Creator Marketing style guide
My role

Lead Art Director



01 — Breadth & depth


YouTube's Creator Marketing team needed a visual style guide that would align with the core brand standards while addressing the challenges of producing graphics at scale and in a manner that was relevant to their many audiences.

I led a team of designers in constructing a framework that would address four of their most prominent verticals — fashion & beauty, YouTube Black, gaming and general communications — while providing a template for how the system could expand and flex over time.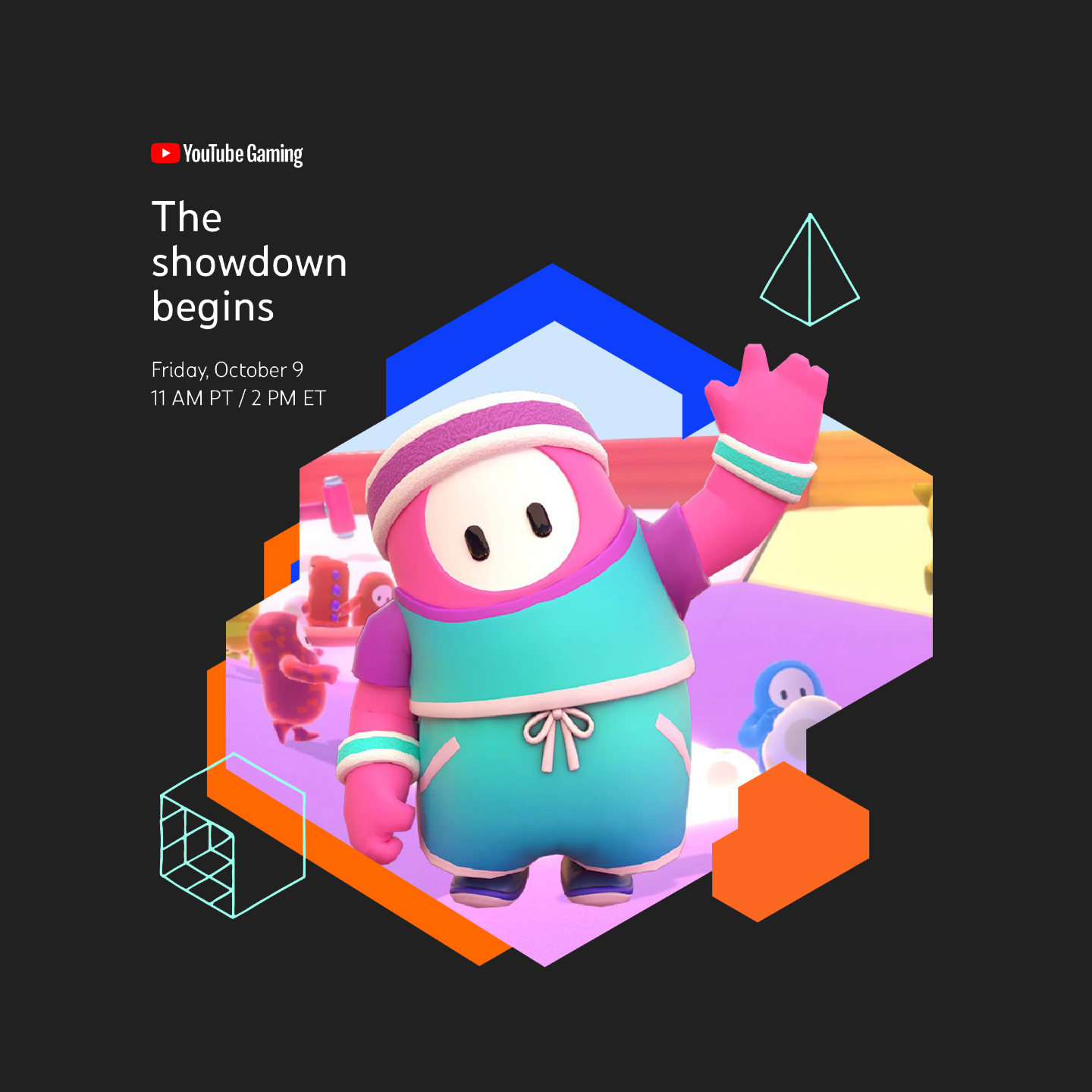 02 — A common language


I conceived of a toolkit approach that would solve several problems at once. I started by defining a common set of elements: logo, typography, color, shape, pattern, gradient and illustration. We tailored the particular expression of the elements to their respective verticals while applying them in a similar manner across the system. This allowed each vertical to have its own unique look while maintaining a shared design syntax and consistent voice.

By turning these elements into a kit of parts, we made it easy to rapidly generate communications at scale.




02.1 — Color


YouTube's secondary color palette is large — over 100 swatches. In the interests of both efficiency and consistency, we drew from the secondary palette to create a set of highly limited palettes for each vertical.





General comms, fashion & beauty, YouTube Black, gaming
02.2 — Shape


Across the system, we use large, bold shapes to frame content. Each set is adapted to meet the needs of its vertical. For example, the gaming shapes are built on an isometric grid in reference to polygons and virtual space while the fashion & beauty shape set is inspired by the silhouettes of cut fabric scraps.







General comms, fashion & beauty, YouTube Black, gaming
02.3 — Pattern & texture


Patterns add richness and further reinforce the tone of each vertical. They are primarily applied as fills within shapes.





Selected General comms, fashion & beauty, YouTube Black, gaming
02.4 — Illustration
One of the key challenges of this project was meeting the scale demands of the Creator Marketing team — on the order of hundreds of comms per quarter. Because many comms are built around recurring themes, it made sense to provide illustration sticker sheets to cover the most common needs of each vertical while freeing up marketing's resources to invest in bespoke imagery for high impact moments.







General comms stickers — Toykyo; general comms characters — Chelsea Beck
Selected fashion & beauty characters — Pierre Croco


YouTube Black stickers — Sinenhlanhla Chauke; characters — Sabrena Khadija

Gaming stickers — Chelsea Beck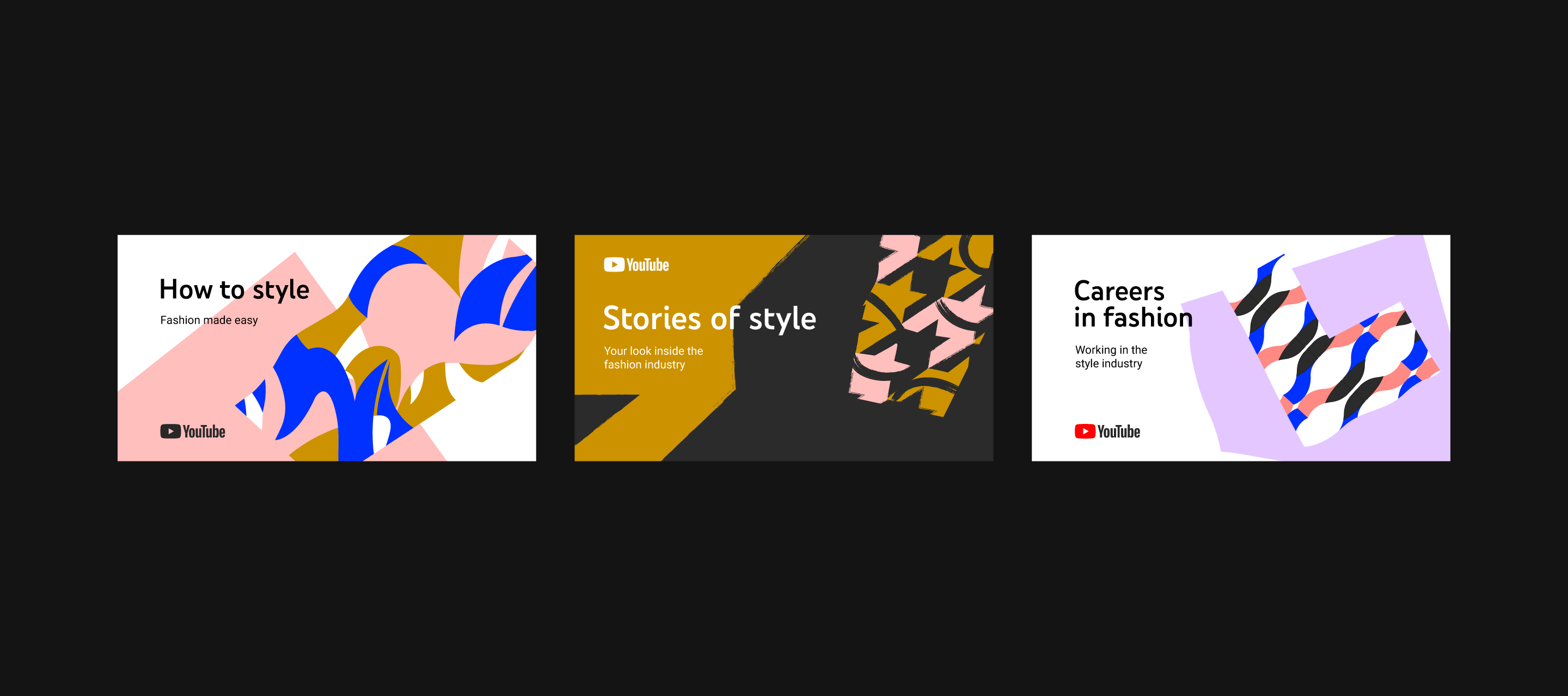 Fashion & beauty mocks
---
Creative Director — Chris Bettig
Producers — Shane Burke, Ash Qualischefski
Art Directors — Chelsea Beck, Florencio Zavala
Consulting Art Director — Robyn Lee
Design — Drake Manalo, Eunhae Yoo, Giselle Rodas, Ching-Fa Lung, Denzel Hill, Niv Bavarsky
Illustration — Toykyo, Chelsea Beck, Pierre Croco, Sinenhlanhla Chauke, Sabrena Khadija